Better World, Better Britain
Welcome to Foreign & Commonwealth Office eSourcing Portal
This website provides a suite of collaborative, web-based tools that enable procurement professionals and suppliers to conduct the strategic activities of the procurement lifecycle over the internet.
It provides a simple, secure and efficient means for managing tendering activities reducing the time and effort required for both buyers and suppliers.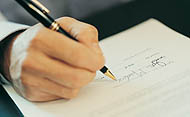 Visiting the FCO
Find out how to get to King Charles Street.